IURPA Membership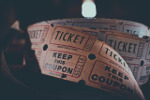 We are now in the process of collecting membership renewals. Please click the the button below to submit your payment form.
Renew or Sign Up
Energy Theft In The News
Please take time to visit our Facebook page to see wide-ranging examples of energy theft in the news.

Please give us a follow so you can stay in touch!
Learn More
SSRPA Training Seminar
Date: June 6-9, 2023
Lido Beach Resort
Sarasota, FL
Learn More